Fun Stuff
Recipes
GAZPACHO
1 1/2 pounds tomatoes, ripe, peeled 3 cloves garlic 1 onion 1 carrot 1 small cucumber 1 green bell pepper, seeded and quartered 2 sprigs parsley 4 tablespoons chopped fresh basil juice of 1 or 2 lemons salt and pepper to taste 4 cups V-8 juice Combine all ingredients in a blender or food processor. Chill several hours before serving. Adjust seasonings to taste. Can be served hot or cold. Easy to prepare and great for hot summer nights.
Submitted by: CM
CHICKEN AND ANDOUILLE SAUSAGE GUMBO
1 (2-3 lb.) chicken, cut up 1/2 lb. andouille smoked sausage or Polish kielbasa, cut in sm. cubes 1 c. finely chopped onions 1 c. finely chopped green pepper 3/4 c. finely chopped celery 1 1/4 c. flour 7 c. (approx.) chicken stock, preferably homemade 1 tsp. minced garlic 1/2 tsp. cayenne pepper 1/2 tsp. garlic powder 1/2 tsp. salt Additional garlic powder & salt to taste Vegetable oil for browning chicken Remove excess fat from chicken pieces and rub salt, garlic powder and red pepper on both sides of each piece. Let stand. Combine onions, celery and green pepper in a bowl and set aside. Combine flour, 1/2 teaspoon salt, 1/2 teaspoon garlic powder and 1/2 teaspoon cayenne pepper in a paper bag. Add the chicken pieces and shake until chicken is coated. Reserve 1/2 cup of the flour. Saute chicken in oil until crust is browned and meat is cooked.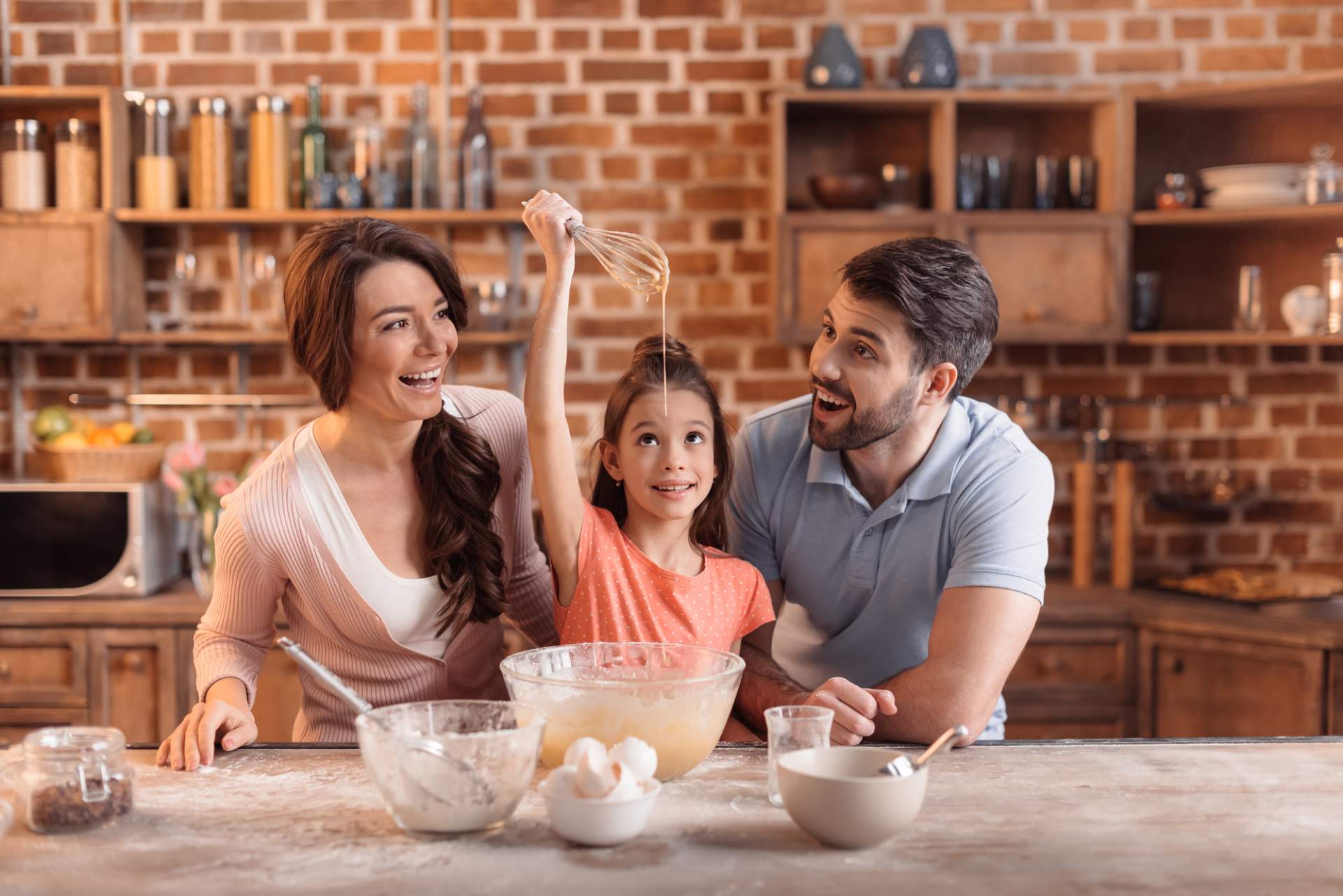 Drain. Carefully pour hot oil into a glass measuring cup, leaving as many of the browned particles in the pan as possible. Scrape pan to loosen any stuck particles, then add 1/2 cup of the hot oil to the pan. Place pan over high heat. Using a metal whisk, gradually stir in the reserved 1/2 cup flour. Cook, whisking constantly, until roux is dark brown to black, about 3 1/2 to 4 minutes, being very careful not to let it scorch. Remove from heat and immediately add the reserved vegetable mixture, stirring constantly until the roux stops darkening. Return pan to low heat and cook until vegetables are soft, stirring constantly and scraping pan bottom well. Place chicken stock in a large Dutch oven and bring to a boil. Add roux by spoonfuls to the boiling stock, stirring until dissolved between each addition. Return to a boil, stirring and scraping pan bottom often. Reduce heat to a simmer and stir in andouille and minced garlic. Simmer uncovered for about 45 minutes, stirring often. While gumbo is simmering, bone cooked chicken and cut into small dice. When gumbo is cooked, stir in the chicken and adjust seasoning. Serve over rice.
PASTA WITH SHRIMP AND SCALLOPS
6 tbsp. olive oil 2 lbs. ripe tomatoes, peeled, seeded and chopped 3 tbsp. capers, drained 2 tbsp. anchovies, chopped 1 tbsp. garlic, chopped 3/4 lb. raw shrimp, peeled 1/2 lb. sea scallops, halved 2 tbsp. olives (Kalamata) chopped, optional Heat oil on high heat. Add tomatoes, capers, anchovies and garlic. Cook until tomatoes releases their juices and mixture thickens, stir occasionally about 10 minutes. Add shrimp and scallops cook about 2 minutes. Cook pasta (fettuccine or linguine). Pour sauce over pasta and serve.
BARBECUE SHORT RIBS
3 to 4 pounds beef short ribs 1/4 cup dark brown sugar 1/2 cup cider vinegar 2 cups chicken stock 2 cups water 1/2 cup ketchup 3 tablespoons tomato paste 1 teaspoon garlic powder 1 teaspoon onion powder 1/4 teaspoon red pepper flakes 1 tablespoon dry English mustard 1 tablespoon Worcestershire sauce 1/2 teaspoon ground cloves 1 teaspoon chili powder 1/2 teaspoon ground cayenne Combine vinegar and sugar in a large saucepan and simmer until mixture thickens to a syrupy consistency, about 10 to 15 minutes. Add water, stock and seasonings. Bring to a boil and add ribs, simmering for 20 minutes. Allow ribs to cool on a dish lined with aluminum foil. After 15 minutes, wrap ribs in foil and refrigerate overnight. Simmer the remaining liquid in the saucepan, reducing until it becomes thick enough to coat the back of a spoon. Cool and refrigerate. Reserve this sauce to baste the ribs while grilling. The following day, grill ribs 30 to 40 minutes turning once or twice, and basting every 10 to 15 minutes with the reserved sauce.
Submitted by: CM
SPANIKOPITA
2 (10 oz.) bags spinach 1 tsp. salt 1/2 lb. feta cheese 1/2 lb. cottage cheese 1 lb. butter 1 pkg. filo dough (grocers freezer) Pepper to taste Wash and dry spinach, chop in a large bowl. Add remaining ingredients, mixing well. Prepare 13 x 9 inch pan with filo. Arrange 1/2 package by laying down 1 piece of filo and brushing with melted butter. Fold remaining dough over the other piece and brush with butter. Spread spinach mixture and repeat instructions for filo. Cut before baking at 350 degrees until nicely browned.
GRUYERE AU GRATIN POTATOES
1/3 cup unsalted butter, softened, 1 1/2 pounds Idaho potatoes, peeled and cut into 1/4-inch-thick slices, 1/2 cup grated Gruyere, 1/2 cup freshly grated Parmesan, 1 cup heavy cream, 1 teaspoon salt, 1/2 teaspoon ground black pepper, 1/8 teaspoon paprika.
Preheat the oven to 350 degrees F.
Butter a 1 1/2 quart baking dish with about 1 tablespoon of the softened butter.
Arrange a layer of potatoes in the baking dish, and sprinkle some of the cheeses over them. Continue layering potatoes and cheeses until you've used them all, ending with a layer of potatoes.
In a small bowl, whisk the cream with the salt and pepper; pour this over the potatoes. Dot the remaining butter over the top and sprinkle with the paprika. Bake for 1 to 1 1/4 hours, or until the potatoes are tender and golden brown on top. Let stand for 5 minutes before serving.
BROWN BUTTER RISOTTO WITH LOBSTER
1 pound (about 2 medium) frozen lobster tails, thawed, 4 1/2 cups reduced-sodium chicken stock, 4 tablespoon butter, at room temperature, 1 cup finely chopped onion, 1 1/2 cups Arborio rice, 1/2 cup brandy, 1/2 cup grated Parmesan, 1/4 cup chopped fresh chives, Kosher salt and freshly ground black pepper.
Bring a medium saucepan of salted water to a boil over medium-high heat. Add the lobster tails and boil for 8 to 10 minutes until the shells curl and the lobster meat turns white. Drain, transfer to a cutting board, and cool for 15 minutes. Using kitchen shears or a sharp knife, cut through the top shell lengthwise. Remove the meat and cut into 1/2-inch pieces. Set aside. In a medium saucepan, bring the chicken stock to a boil. Keep hot over low heat.
In a large saucepan, melt 3 tablespoons of butter over medium heat. Cook until the butter begins to foam and then turns brown, about 1 to 1 1/2 minutes. Add the onion and cook, about 3 minutes. Add the rice and stir to coat with the butter. Add the brandy and simmer until the liquid has almost evaporated, about 3 minutes. Add 1/2 cup of stock and stir until almost completely absorbed, about 2 minutes. Continue adding the stock, 1/2 cup at a time, stirring constantly and allowing each addition of stock to absorb before adding the next. Cook until the rice is tender but still firm to the bite, about 20 minutes. Remove from the heat. Stir in the Parmesan cheese, the remaining butter and 2 tablespoons chives. Season with salt and pepper, to taste.
Transfer the risotto to a large serving bowl. Arrange the lobster meat on top of the risotto and garnish with the remaining chives.